There are many ways in which to improve your public speaking skills.

Elocution, or speaking in a clear and expressive manner, is one of the best ways to begin. It is possible to practice on your own with reference books or internet sites. Another way to improve elocution is to enter a contest or take a course. Both of these methods can provide you with public speaking training and helpful hints to improve your delivery when speaking in public.

One of the most basic public speaking skills that elocution practice gives you is the ability to make your voice carry.

It is very frustrating for an audience to have to strain to hear the voice of a speaker, and this is especially important when speaking to groups in larger rooms where there may be no sound system to help make your voice reach those sitting at the back. Even just opening your mouth wider than usual can help make the sound of your voice carry much further, and elocution practice will give you other strategies.

You have probably noticed that those who speak well are quite easy to understand, and that any accent they have usually doesn't interfere with the ability to clearly follow what is being said. This is due to articulation, an important part of good elocution. Public speaking experts recommend practicing clear articulation before having to make a speech. When practicing, make sure that each word is clearly pronounced, so that there is a crisp, tightness to each word. Once you smooth the words together carefully, you will have a well-articulated speech.

One of the most important skills when speaking in public is the use of pauses.

Stressing key words, giving time for information to sink in, and using a pause for dramatic effect are just a few of the reasons why pauses are one of the more important skills to learn for giving a presentation. In addition to those reasons, carefully placed pauses are a good chance to make effective eye contact without distracting from your presentation.

If you want to improve your public speaking skills, then learning good elocution is a great way to start.

You can register for contests, or just study on your own. This is also an effective way to help reduce any public speaking phobias you may have. By concentrating on the skills that make someone a good presenter, you can in turn reduce the amount of stress you may feel during a presentation by concentrating on the skills required to do well, rather than specifically focusing on your fears.


Those who like speaking in public have the chance to find meaningful work.

While you may have to begin for free, you can suddenly find yourself being paid well to speak and finding freelance opportunities. If there is one topic that you know a great deal about, and if you have self-confidence and have no public speaking phobias, then you may find yourself getting paid to do something that you have knowledge about and that you enjoy by seeking out public speaking jobs.

One of the best ways to find public speaking jobs is by joining different speaker clubs and organizations.

Typically, you need to become a member and pay some fees, but once you do so you will have access to a range of information and options that can greatly aid in finding work. There are usually job postings offered on the websites of these organizations, as well as the chance to improve your own techniques and network with other individuals in the same field.

Jobs where you are teaching others about public speaking are also just a search away online.

You can use one of the major search engines, like Google, to find job postings or regularly check job sites like www.craigslist.com. While some of the jobs listed may not offer the greatest pay or support, there is certainly the possibility of finding a great opportunity to share what you know about giving a presentation.

If you love speaking in public but you don't like being self-employed, then you can always check out trainer positions at different companies.

These positions tend to require a background in the industry that the company works in, but some employers will look for individuals who have excellent public speaking techniques and then invest time in training the hired person in their particular industry. The advantage here is that you have a steady paycheck and possibly the chance to do more interesting things within the company.

Thus, you can earn a good living with public speaking jobs.

Utilizing the resources available to you through the internet, and finding organizations and companies who need someone with a good business presentation skill set can all aid in your financial security. It will take time to train, practice, market yourself and do a lot of networking. Yet if you love to speak in public, then you may become sought after by many organizations and companies as a freelance worker. Or you can find work directly through one company once you've

built up your resume

.

If you are looking for a course that will help you to improve public speaking skills, then there are many choices. A whole industry exists that centers on these types of courses and the skills they develop, such as overcoming public speaking phobias. You can often choose the type of course you want, though a lot may depend on where you live and what is offered nearby. Online courses are available but they are only effective for certain types of situations, since both the presenter and the audience will be more or less hidden from view.

Once you've picked a specific approach to improve public speaking that suits you, it is extremely important to have information on the instructor. How long they've been teaching this course, what their background is and how much training they've had speaking to groups; all of these elements are very important. If the instructor has a background in teaching, then this may even be better than having many degrees behind their name.

There is a public speaking training course out there for just about any type of person. Look carefully at what the course promises to do and determine if it is right for you. You may get a lot of public speaking anxiety and wish to reduce the level of discomfort you feel; or, you may want to learn techniques for engaging an audience composed of large groups that do not know each other. Look at what the different courses offer and make sure the one you choose will meet your specifications.

A course can be different in terms of the types of public speaking it focuses on, and it can also be different in structure. Some courses will be very hands on, where there is a bit of discussion, and then a lot of practice with regular feedback. Other courses don't really provide an opportunity to stand up and try out the techniques, but instead offer a lot of theory and ideas on developing presentation skills that you can use at work or school on your own. Find out which approach the instructor will take before you sign up.

Taking a course to improve public speaking can be a useful activity, or it can be a waste of time and money. Which of the two it will be largely depends on the amount of research you do before starting any course. Ask if you can observe a class before you join, or find out what kind of refund you can get if you are not happy after the first lesson or two. Above all, investigate the course and make sure that it is what you need.

Powered by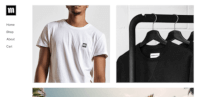 Create your own unique website with customizable templates.